Toasting Music- "Dirt" & our red earth dog
There's something special about the famously red Georgia Clay. I can't really put my finger on it. I guess maybe it has to do with the uniqueness of it. After all, how many people can say they have red dirt where they live? Not many but then again–how many people even notice the color of their dirt? They say when Gone with the Wind was in production, out in Hollywood, Margaret Mitchell was very particular about the color dirt they used. She even sent them a mason jar of red Georgia clay from her yard.
This month, our dog Macabee, celebrates her 6th birthday. We got her in December of 08 when she was still a little pup. We named her Macabee McKinley Bear. She was so round and fluffy, she looked like a little Hanukkah Bear and our older dog was named Denali, so we continued the Alaska theme and named her McKinley. The first thing she did when we brought her home, was dig her little snout in the red Georgia Clay. When she was done, her nose was covered in red dirt. We started calling her Mic Mac and then found out that there is an Indian tribe called the Mic Macs–or People of the Red Earth. How ironic!
The red Georgia Clay has always reminded me of little (or not so little anymore) Macabee, and every time I hear the song "Dirt" by Georgia Florida Line, it always makes me think of Mac and makes me smile.
So, happy birthday Macabee McKinley Bear!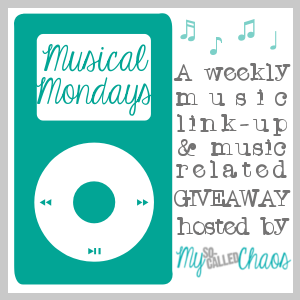 I'm linking this post up with Angie at My So-Called Chaos and her fabulous Musical Monday's linkup. Check it out for other great musical posts!
I'd love to hear your thoughts about the famous red Georgia clay or this song, "Dirt,"so drop me a line in the comments below.
Tell Your Story-Live Creatively
Sign up for our newsletter and receive the On-The-Road Photography Checklist! Never miss another important photo opportunity again.
HI! I'm a Shana, self-proclaimed Media Mixologist, wife, and mom to two little girls. I love to mix up cocktails of crafts, recipes, wellness, family and business with just the right amount of sparkle to help you shine everyday. So, grab a glass, and let's celebrate the cocktail of life!